Welcome
Do you feel as if you are stuck under a dark cloud of administration and paperwork? Need to set up a new CRM system and don't know where to start? Invoicing to do but just don't have the time? Yes….then Shining Star Virtual Assistant Services can help.   With a team of highly skilled assistants, we can provide administration and technical support for your business to help you shine, whilst saving you time.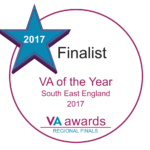 What is a VA?
A Virtual Assistant (VA) is a highly-skilled, independent professional who remotely provides administrative, technical and/or creative business support services.
If you need an administrative assistant but don't…
Have the space to hire one in-house
Don't want to pay fringe benefits for a full-time employee
Don't have the office software/equipment needed to run your business
Or for whatever your reason…
Then a VA is the ideal solution.
Working remotely from my across Kent on a time schedule that suits your needs we can help give you back some much needed time to spend on those important business tasks to help you grow and nurture your business.
Interested in finding out how I can help free up your time and grow your business then get in touch today for a FREE no obligations consultation of your business needs.
Becky has been supporting me for a couple of months and has demonstrated not only great knowledge and expertise in the technical areas of my business, but also other qualities which have made her a joy to work with such as tenacity, diligence and precision. Becky has taken all the jobs, that I don't enjoy doing, away from me and this allows me to spend more time being creative and working with my clients, instead of getting stuck in the mechanics of it all. Every entrepreneur should have support and I can recommend Becky wholeheartedly.
Emily Thorpe – Founder of Happy Working Mum
"I can thoroughly recommend Becky who is helping me with a number of business initiatives. She is easy to talk to, good at listening and as a result she is able to understand what I am after.  The great thing is she always has her own views and makes major positive contributions."
Neil Stanley – Altered States Marketing
Altered States Marketing
Shining Star VA Services has been providing administration services to Pro-Link Europe Limited since July 2016. In this short time we can see the results of using her skills. Our website has increased traffic, our Twitter, Facebook and LinkedIn profiles have been improved and are now being utilised to enhance our business. Becky has been mindful of keeping everything within our financial constraints Her standard of competence has met and exceeded our expectations. Her enthusiasm to get our brand out there is amazing. It is without hesitation that I would recommend her services and will continue to utilise more of her skills set in the future.
Pat Saville – Director, Pro-link Europe Ltd
"Becky is a very competent PA, who is very experienced in many types of word processing and desktop publishing too. Becky has also a proven track record for organising many different types and sizes of both corporate and charitable events. I would not hesitate to recommend Becky to act as a PA."
Stuart MacMillan – Director, Frankham Consultancy Group
Director - Frankham Consultancy Group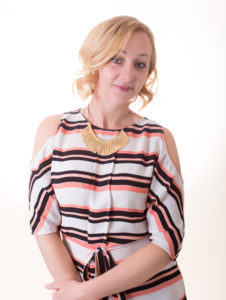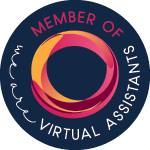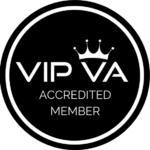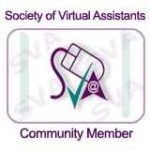 Shining Star VA Services is owned by Becky Bosman, Virtual Business Support Manager.  Based near Rochester, Kent, Becky manages a team of wonderful highly skilled associate VAs & specialist partners, to provide high quality remote business support to busy entrepreneurs, consultants and small businesses.
We pride ourselves on providing a dedicated and reliable virtual support team for our clients, we are not just 'outsourced' help, but a valued 'insourced' asset to your business.
Our Skill highlights include:
Microsoft Office programs including Excel, Outlook, Word, Publisher
MacBook and Apple applications including Pages, Numbers
Zoho Invoice, CRM and
Mailchimp email marketing
Infusionsoft
Google, Gmail, Google Drive/Docs
Copywriting
Dropbox/WeTransfer
WordPress updates
Social Media platforms - Facebook, Twitter, Instagram, LinkedIn, Buffer, Hootsuite and other various social media automation apps
Graphic Design - Canva, Wordswag, Adobe InDesign
Productivity tools - Insightly, Trello, Asana, Evernote
Cloud Accounting software – Quickbooks, Wave, Xero
We looking forward to working with a diverse range of businesses and entrepreneurs and seeing where we can help shine light on your admin needs.
Please contact us for an initial assessment of your business needs, and feel free to connect on LinkedIn if you would like to review my full background.
Let us help you continue to shine whilst saving you time
Virtual Assistant Services
I can provide your business with a diverse range of Virtual Assistance ranging from general secretary/administration support to event planning and lifestyle management with some ideas listed below.  This is not an exclusive list so if there is something else you are looking for, do get in touch in discuss your requirements.
Can't see the services you require here, not to worry!   Why not get in touch for a free no obligation consultation and see how I can help give you back those much needed business hours so you can concentrate on the bits that really matter.
Rates
Whether you require occasional ad-hoc support or regular monthly support, our prices are designed to be competitive and flexible to allow the best fit you for.  Our standard hourly rate starts from £30 per hour or discounted if using a monthly retainer in advance. All our work is logged and billed using time tracking software, so you only ever pay for the actual time we spend working for you.
I would love to hear from you!
Contact me to arrange a FREE consultation to discover how I could help you to spend more time doing what you love.
I endeavour to respond to all business enquiries within 24hours.